27th July 2021 – Toulouse (FRANCE)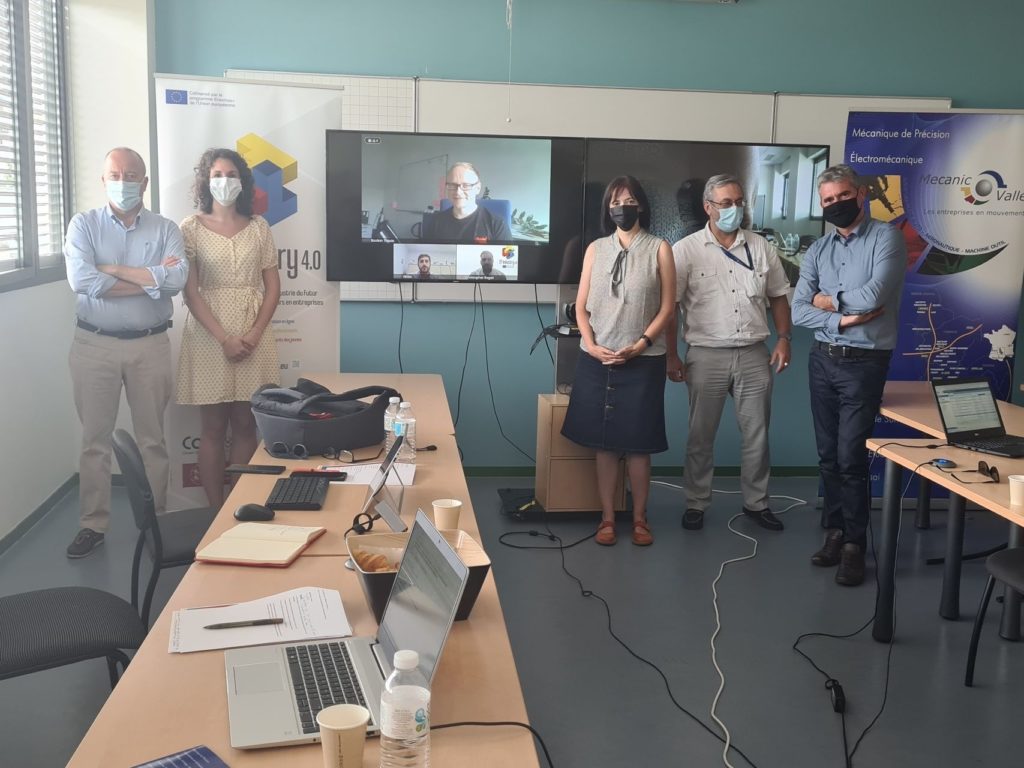 3TIndustry4.0 working team
Due to the health situation, part of the team (Mecanic Vallée, Clúster de Automoción de Aragón, et le CAMPUS DES METIERS ET DES QUALIFICATIONS DE L'INDUSTRIE DU FUTUR, Aitiip ) was in Toulouse, July 27th for the last transnational meeting, in the Pôle Formation – UIMM Occitanie (Beauzelle) and the the Technische Universität Braunschweig team participed online) .
The objective was to finalise the project activities and to prepare the launch of the platform that will bring together all the e-learning modules on #Cybersecuritity, #3DPrinting, #predictivemaintenance, Virtual and augmented reality #Iot, #Lean, etc.
The platform will be accessible on the project website : www.3tindustry40.eu
–> keep in touch, the platform will be launched at the end of August !
Thanks to the UIMM Occitanie MP team for welcoming us and to all the participants !